Welcome to The European Academy of Forensic Science in Stockholm
August 30–September 3, 2021
The National Forensic Centre (NFC) of the Swedish Police Authority is proud to invite you to the 9th European Academy of Forensic Science Conference that will be held in Stockholm from the 30th August to the 3rd September 2021.
The motto of the conference is "Together for a Safer World" which indicates encouragement to cooperate in order to meet future expectations on the forensic community. The event will focus on transformation of forensic science due to new technical possibilities and new categories of crime. This means that we need to be innovative in the forensic approaches to generate the results that will benefit the judicial process. This can be facilitated by combining knowledge from different areas of expertise. Since technology develops with an accelerating speed, it is essential to keep the issues of quality, competence, human factors and social responsibilities top of mind.
We are looking forward to welcome you to the 9th EAFS in Stockholm!
Helena Trolläng, Head of Department National Forensic Centre, NFC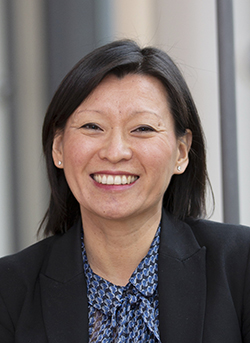 The European Academy of Forensic Sciences (EAFS) is ENFSI's triennial open public event where the international forensic community meets. Get to know the state of the art how the 17 Expert Working Groups and 2 Standing Committees from the European Network of Forensic Science Institutes (ENFSI) perform their disciplines.
Share your expertise with the community by presenting your work, research and innovation and contribute to delineate with us where forensic science shall go in the future. Swedish National Forensic Centre (NFC), the organiser of EAFS 2021 will welcome us from August 30 – September 3 2021 in Stockholm, the capital of Sweden. Get ready, reserve the date and join us!
On behalf of the ENFSI Board
Michael Bovens, ENFSI Chairman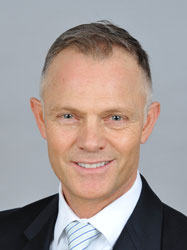 About the Conference
In 2021 the biggest European Forensic Science Event – the so-called European Academy of Forensic Science Conference – will take place in Stockholm on 30th August – 3rd September. The conference is an excellent opportunity to share knowledge, experience and skills by providing a forum for all different parties related to forensic science.
Information regarding Covid-19 
The EAFS 2021 organization is planning to host a physical conference in Stockholm 2021. In the light of the continued uncertainty surrounding the Covid-19 situation we are closely following the development.
The safety and well-being of all conference participants is our topmost priority.
To keep up to date with the latest information on Covid-19 please visit:
Important Dates
2nd November: Call for Abstracts
2nd November: Submission Open
1st March: Deadline Submission
Partners & Exhibitors
To become a Partner or an Exhibitor, please contact the conference bureau, Meetagain.
eafs2021@meetagain.se
+46 8 664 58 00
30th August – 3rd September 
The European Academy of Forensic Science Conference 2021 in Stockholm.
General questions
Please contact the conference bureau, Meetagain eafs2021@meetagain.se 
phone +46 8 664 58 00